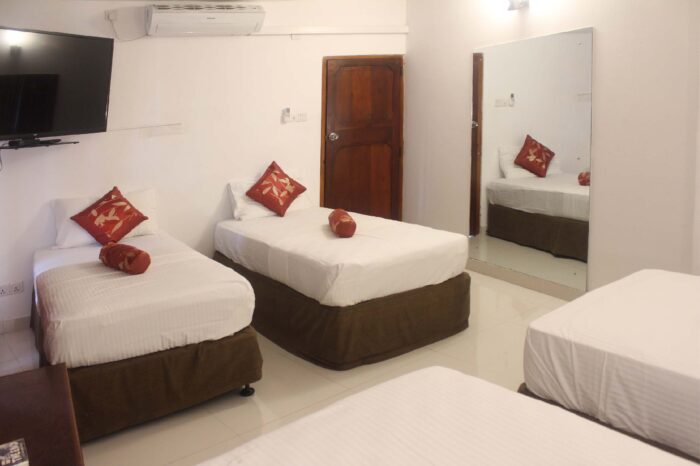 These  bright and airy air-conditioned large room comes with amazing views of the 'Udawaththakale' Forest from one side, the Rocky Dharmaraja mountain...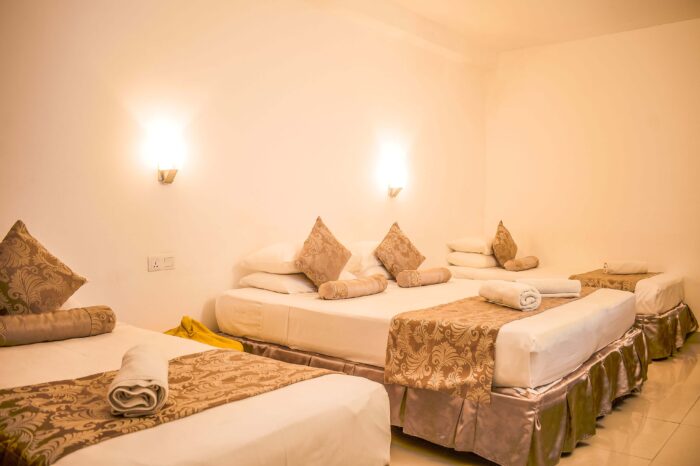 Ideal for Single travelers who likes to travel abit onto the luxury side but also who is willing to share the room facilities with 3 others or can be booked...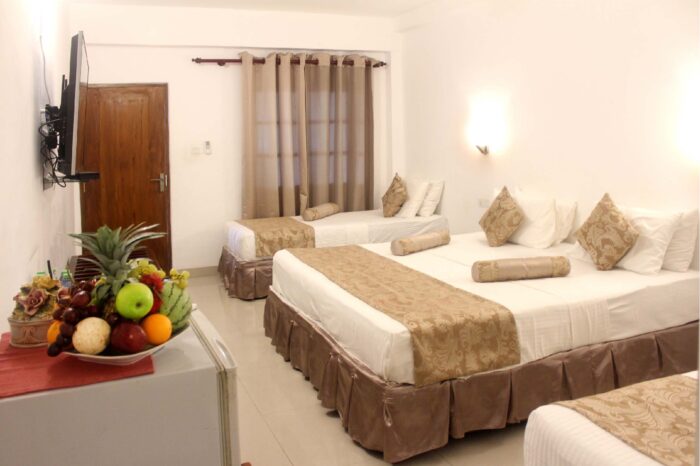 Ideal for families or a group of close friends these Bright, Fully White walls, floor Tiles, Superior Purl White Toilet and fittings with Modern Instant...